Cornwall-måleri / Cornwall Paintings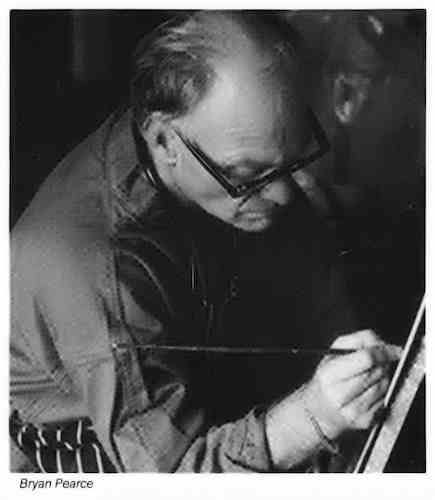 Bryan Pearce (1929-2007) at work in his studio.
---
ABOUT US
Deeply moved by the landscape and art of Cornwall we spent a great many
times there during the 80s, and vividly in mind stays our meetings with many
of the artists in the area: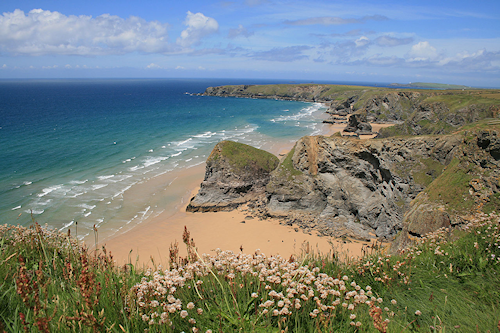 Fred Yates with his gentle and bohemian ways; one could have to step over,
one or two, frying pans in the graden before entering his doorway. And Bryan
Pearce and his mothers noble friendliness and sincere interest in other people...

Unforgettable is also a meeting with Patrick Heron, who offered us an exciting
private view of some art materials which had once belonged to Ben Nicholson.
The small collection was now taken care of by Patrick, in the studio he had
inherited by Ben!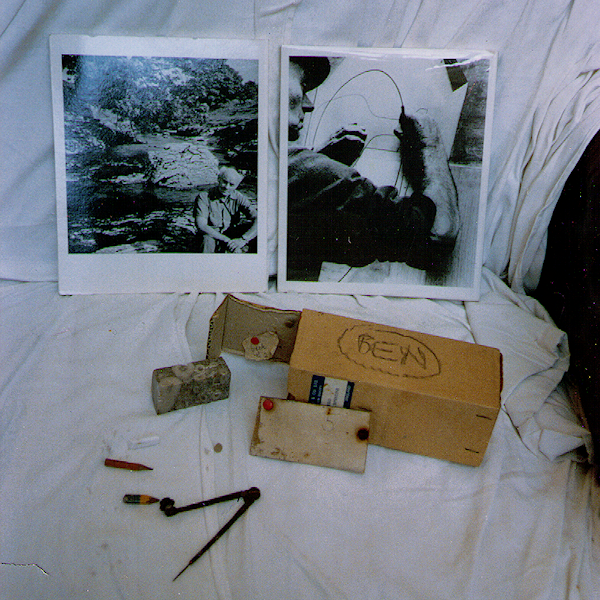 And at Wills Lane Gallery in St. Ives was Henry C. Gilbert, with his passion and
deep knowledge of the art and artists in the area. He was a great source of
inspiration and help to us; and his introductions and advice made it possible for
us to put several Cornish artists work on show in our gallery in Stockholm.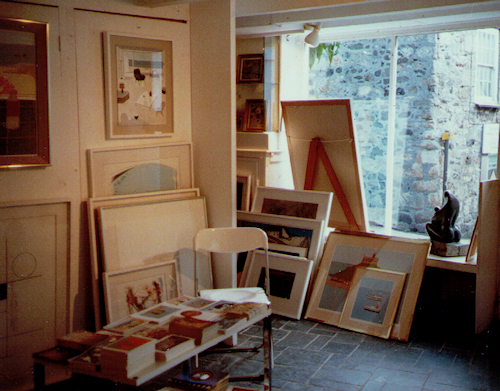 The importance of the Cornish artists is well known, and their work is found in
gallerys, museums (such as Tate Gallery, St. Ives and London, and MoMA, New
York) and private collections worldwide.
The art critc Marain Vaizey once wrote in accordance with Bryan Pearce's work
...a distinct and moving visual presence. This is an expression we feels perfectly
fits the Cornish art in general.
A moving visual presence...
Due to age and health problems our collection of Cornwall paintings is now for
sale. And we do hope, that this shall bring us a little further to a retreat in one
of those lovely Cornish cottages.
---
CONTACT
Welcome to contact us for for further information. Use the contact form below,
and we will get back to you as soon as possible.